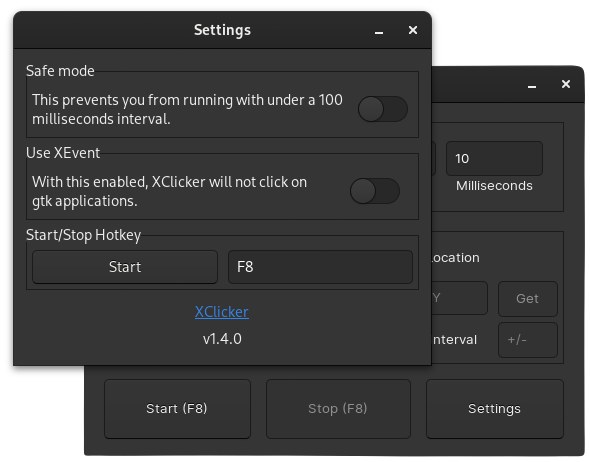 Changing settings
You can access the settings menu by pressing the Settings button located in the bottom right corner. Here, you can disable Safe Mode. Additionally, within the settings, you can configure a custom keybind for your convenience.
Once you've adjusted your settings, simply exit the settings menu. Changes are saved automatically, so there's no need to worry about manual saves.
Video example
Here, you can watch an example video of me demonstrating XClicker in action. The video showcases XClicker being used to automate actions in Minecraft on Linux. You'll see how XClicker seamlessly performs clicks according to your specified settings, making repetitive tasks a breeze.
Sadly the audio dissapeared in the editing process, but the footage still works.